The art of selecting the Escort Agencies
---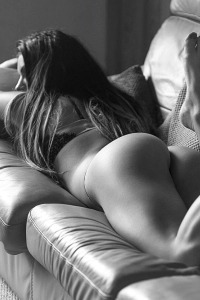 Selecting the best and most reliable escort agencies isn't always easy. This is especially so when they are mushrooming at every nook and corner of the large cities across the world. The importance of selecting the right agency becomes critical when you are genuinely looking for girls with whom you want to spend some quality time.
There is no guarantee that your chosen escort agency is the best one available. However, there are a few vital qualities most escort agencies have that can be used to sort these places easily. If you are looking for these qualities, then you can check out the details below.
1. An escort agency, if it is really good, should easily be able to provide you the perfect escort. Remember, as a client, you would specifically look for someone that can give you the time of your life and nothing short of that will keep you happy. If the escort agency you have chosen is brilliant, then you will not have to worry as they will be able to find a companion based on your requirements and timing.
2. Top-notch escort agencies are the ones that will give you good compliance. Say, if you are calling an agency with a requirement, then the center has to comply with your call and make necessary arrangements with fast turnaround. As a way to test this quality in your chosen agency, give them a random call and see whether they respond to your call quickly and have the patience to go through your details. If they are found wanting in terms of compliance, then you know time is right for checking another escort agency.
3. A reputed and experienced escort agency will always provide you full assistance or support services so that you will experience companionship of young, attractive, and sensual girls without any restrictions or disturbances. If you need any additional help, then the chosen agency should help you or make efforts in dealing with it.
4. As escort agencies are supposed to have girls matching all budget types, the ones that are able to provide you with girls or companions matching your needs is the one you can finalize. Legitimate and serious agencies dealing with escorts understand that their clients can have varied interests and requirements and, therefore, are willing to provide them with what they have been looking for. If an escort agency isn't serious in its business then you can be sure that they have limited services on offer and will try to hard sell whatever they have on offer.
To avoid being deceived and disappointed, you can also consider asking some questions about the agencies' business practices and their reputation. It is only genuine escort agencies that will have the transparency in their dealings to provide all the answers you have been looking for. If the agency you contacted is not sure about the answers or does not feel it necessary to answer your questions, then you can avoid such agencies and stick to the ones that care for your needs.